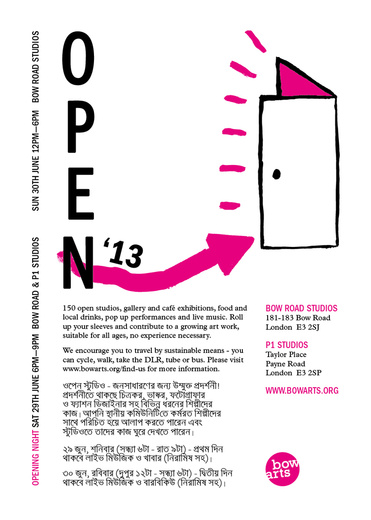 I will have work on show at my studio this weekend as part of Bow Arts Trust's annual open studios event.
The largest and longest running open studios event in London. Come and see what's going on at our Bow Road site; with over 130 artists welcoming you into their studios to see their work, it's an opportunity for members of the public, curators and collectors to see a huge range of original art.
Dates:
Opening night:  Saturday 29th June – 6-9pm
Sunday 30th June – 12-6pm
Address:
Bow Arts 181/183 Bow Road, London, E3 2SJ.