I am part of the Magma Group of artists which will be having an exhibition in April, should be a good event. More info at www.themagmagroup.co.uk and below…
MAGMA ART EVENT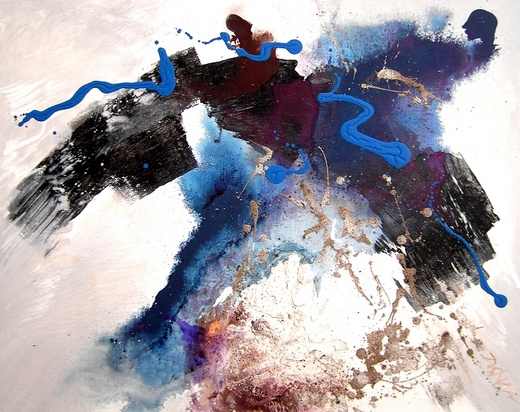 Art Exhibition April 18th – 22nd, 2012
Wed – Sun: 12.00 – 6.00 pm
Launch Event: Thursday 19th April 6.30 – 9.30pm
Apricot Gallery
The Rag Factory
16-18 Heneage Street (off Brick Lane)
London E1 5LJ
www.themagmagroup.co.uk
The Magma Group's debut show at this art and performance event is a forum for the most exciting, individual and expressive British and international art being made today.
The event showcases 14 visual artists whose work ranges between the figurative and abstract. Their diverse practises revolve around the show's theme of "Fusion".
Eastern European music, Klezmer and Gypsy Jazz will be performed by Balabustah featuring violin, accordion, guitar and double bass.
Matt Roberts, Chairman of Matt Roberts Arts, will open the event.
Artists: Robert Meldrum, Laurence Verduci, Katerina Stavrou, Shiroma Ratne, Zachary Peirce, Moich Abrahams, Le Guo, Gillian Drinkwater, Dolores Sanchez Calvo, Dagmar Dost-nolden, Courtney Adams, Eli Acheson